We Treat Our Customers Right!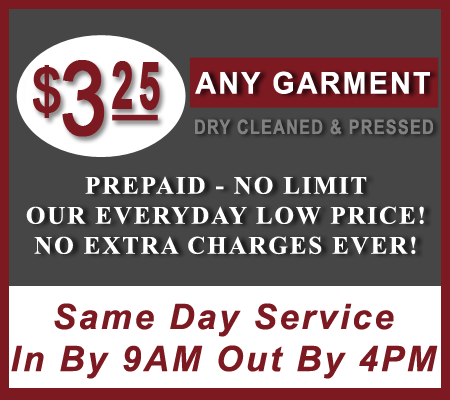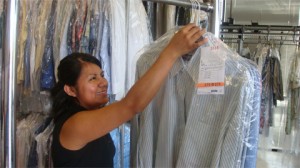 All successful enterprises share one basic concept: A commitment to excellence in service and quality. Nowhere is this truer than in our everyday operation. Attention to these two areas at our great low price is what sets Regal Cleaners apart from the rest of the dry cleaning world.
Obviously, affordable dry cleaning is an important feature of our business, but our goal is to provide you with courteous, efficient, quality service to go along with our great low price. When you drop off a garment, our entire staff is dedicated to ensuring your confidence in our process. Each location is designed in an open, attractive manner that allows the customer to see the entire plant and how it operates. The polished tile floors and modern, open layouts provide a clear contrast to our competition.
Plus, we know your time is valuable. Our professional staff can have your order ready the same day, if you drop it off in the morning, or the next day if you drop it off later. We truly are committed to providing the best quality and service possible at any price. But if we ever miss something, we want you to let us know, and we'll clean it again for free.
From a warm greeting and a simple smile to a complete explanation of our operation, we are determined to ensure your satisfaction.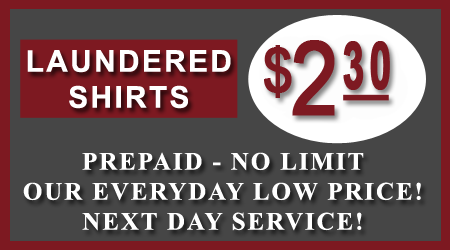 Location
5501 North 7th Avenue

Phoenix, Arizona 85013

Click For Map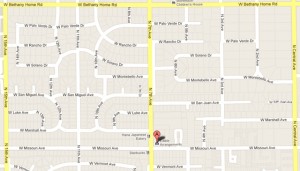 Hours
7am to 7pm

Monday thru Saturday
Phone
(602)604-0198

Call Us